10 Jul

Our Visit to Life's Kitchen

For the second year in a row, we asked our clients to give us feedback on which organization we should donate to as a business. We were impressed by how many of you took an interest, and we wanted to let you know that the community organization you chose was Life's Kitchen. 

After making our donation, we had the great experience of visiting Life's Kitchen as well as eating in the attached Rory's Cafe.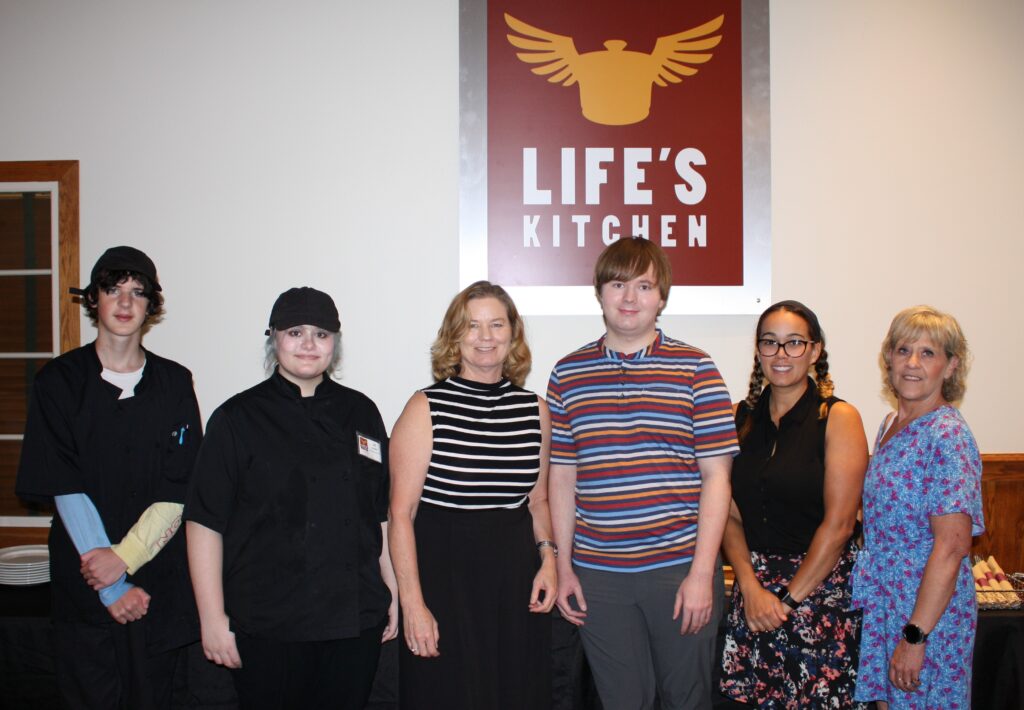 Life's Kitchen was founded by Rory Farrow in 2003 with the goal of providing Opportunity Youth with work and life skills. Today, the organization continues to provide its trainees with the skills necessary to become successful in life.
This training includes kitchen skills, of course, but Life's Kitchen also does much more. The 16-week program includes training in advanced culinary skills, leadership skills, and overall life skills like understanding money, taxes, how to get a job, and more. Assistance is also provided to help trainees complete their GEDs for those that haven't already. At the end of the program, trainees are helped to transition back into the community through job and internship placements. They are also offered continued support after they complete the program.
Life's Kitchen's three businesses help provide funding for the program, with one of these businesses being Rory's Cafe. Trainees have the opportunity to work at the Cafe, work on catering orders, and even help provide charitable meals for the community.
We enjoyed our meal at Rory's Cafe, and we encourage those reading to visit the cafe, place a catering order, or utilize the banquet room services in the future. You are also encouraged to donate to the program yourself if possible. More information about Life's Kitchen as well as a place to donate can be found at lifeskitchen.org. 
Thank you again to Tammy and Richard at Life's Kitchen for organizing a picture and telling us more about the program!