20 Feb

Special Enrollment Period for Uninsured Idahoans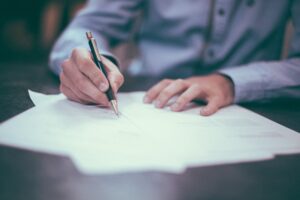 Photo by Scott Graham on Unsplash
Your Health Idaho recently announced that a Special Enrollment Period will occur between March 1 and March 31 of this year (2021). Uninsured Idahoans will have the opportunity to sign up for health insurance if they meet eligibility through the exchange. Coverage signed up for during this time would begin on April 1st.
What can I do to prepare?
According to the Your Health Idaho announcement, 'Prior to March 1, Your Health Idaho is encouraging any interested Idahoan to use the Tax Credit Estimator to determine if they could be eligible for the monthly tax credit and lower-cost health insurance coverage. Idahoans can apply for the tax credit at any time with the Idaho Department of Health and Welfare.' Finding this information out beforehand can help speed up the process when you are ready to apply.
You can read the entire post on the Your Health Idaho website here.
Need help? Feel free to contact Elise. She can help Idahoans interested in getting coverage during this time. She will help you navigate the process in addition to helping you find the best plan for your needs.
You can contact Daniel Insurance at (208)918-0201 or danielinsuranceidaho@gmail.com.