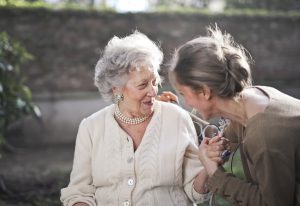 The Transamerica Center for Retirement Studies released its 20th annual Retirement Survey of Retirees this month. The survey contains many interesting retiree statistics and insights. Something that particularly stood out in the survey was the section regarding legal documentation. The survey (carried out in June 2020) revealed that many retirees lack some of the most important legal documents for the latter period of life. 
While over 50 percent of retirees stated that they had a will and testament, other essential documents didn't fare as well in the survey. Only 32 percent of retirees had a power of attorney or medical proxy in place. This is a document that is necessary if someone else needs to make medical decisions for you. Meanwhile, only 28 percent of retirees had a power of attorney for financial decisions in place. These documents are some of the most important for older individuals to have in place given their higher susceptibility to health issues.
  30 Percent of the retirees sampled had an advance directive or living will in place at the time of the survey–a document that instructs medical personnel on healthcare preferences at the end of life. This is an important document to have if you wish to decline any end-of-life care for any reason. 19 percent of those surveyed had funeral and burial arrangements in place, while 18 percent had a HIPAA waiver in place. Finally, only 11 percent had a trust in place. 30 percent of retirees had no legal documentation in place at all. 
While death might not be the first thing on a retiree's mind, it's important to realize that the unexpected can always happen. Being prepared is important now more than ever, and these six or seven documents are a great place to start. 
Take a look at the survey for more insights.