As we mentioned last week, Daniel Insurance has a newly licensed agent who is also acting as Elise's administrative assistant! Holly is already a great member of the team who helps keep everything running smoothly for Elise.  She may be helping you with appointment scheduling, getting you any needed plan materials, and assisting with any claims issues. Holly has also completed the training and certification for Your Health Idaho for the coming year and will be helping many of you navigate the system when applying for and selecting Affordable Care Act plans through the exchange.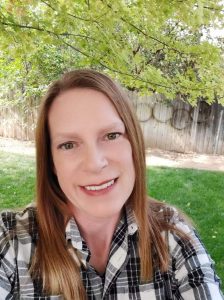 Holly grew up on a farm in Iowa where her family still lives. She is a veteran and served our country as a member of the United States Air force for 18 years reaching the rank of Master Sergeant. She worked for 15 years as a pharmacy technician and supervisor. She also has an Associate of Applied Science degree in Pharmacy Technology. Holly even spent a year as a Patient Advocate at Travis Air Force Base, and she was a Diagnostics and Therapeutics Flight Chief both here and in Kunsan, South Korea. We are so grateful for Holly's service and thrilled to have her as a part of our team.
Holly's background is certainly impressive, and we want you to feel confident in her ability to help you. Her experience with healthcare makes her the perfect fit when it comes to helping clients. 
We hope you always feel confident in the services provided to you by Daniel Insurance. As always, feel free to contact us at (208)918-0201 or by email at danielinsuranceidaho@gmail.com with questions or to schedule an appointment.